Sunday Morning
Fusion Check-In
Wednesday Night
The Villain's Origin Stories Check-In
Villains don't usually start out as villains. Poor Choices and bad decissions lead to them becoming the Villains when they could have easily been the Hero of the Story. The Builders will look at classic Villans and Bible Villains while completing crafts, games and Activities to help them learn how to make better Choices and end up as the Hero of Their Story.
Build Meal: 6 - 6:25pm
Rotating Weekly Meal Schedule - 1st Wed: PB&Js; 2nd Wed: Corn Dogs; 3rd Wed: Pizza; 4th Wed: Chicken Nuggets; 5th Wed: Mac & Cheese
All Meals will be served with Chips and Kool-Aid
Class: 6:30 - 7:30pm
Supervised Free Play: 7:30 - 8pm
Throughout the year, we release new shows for your child to enjoy at home. The shows are as fun as they are educational and feature stories of Famous Bible Builders while focusing on dealing with issues your child faces every day in our world.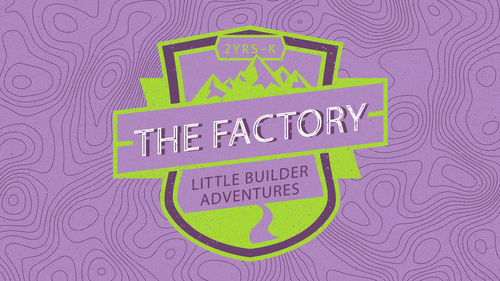 The Factory is a unique children's program that incorporates elements of hands on activities, performance based lessons, family outings and parent support with a focus on children enjoying the process of meeting Jesus on their level while making the experience as fun as possible.

We have two big goals here at the Factory. The first is to make sure our children are as safe as possible. The second is to create an unforgettable immersive experience for the children. We are currently in the process of renovating the Factory to better accomplish these goals.
Fusion is a time for kids to enjoy songs, games, lessons and take part in an interactive Bible narrative. The kids are also able to earn Builder Bucks to purchase prizes by learning the Major Characters and Events of the Bible.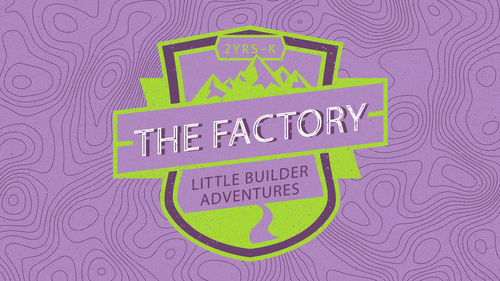 Choose Your Own Adventure/
Little Builder Adventures
Anytime during the week, Families can enjoy the these two age appropriate programs from their own living room. Kids will learn fun lessons to help them with real life issues they face with friends, families, school and so much more.
We'd love to hear from you. Fill out the form below to get started.